https://www.youtube.com/watch?v=mUeIh-ikD7M
One More, One More Bite, One More Drink, Just One More!
European tapas and cocktail bar with a lively night life located under our big brother, Mezcal. You Bring Your Friends. We'll Bring The Pintxos, Cocktails, Wine And Good Vibes.
Manny Ferreira – Owner & Chef
Tuesday – Thursday:
6:00 pm – 12:00 am
Friday – Saturday:
6:00 pm – 2:00 am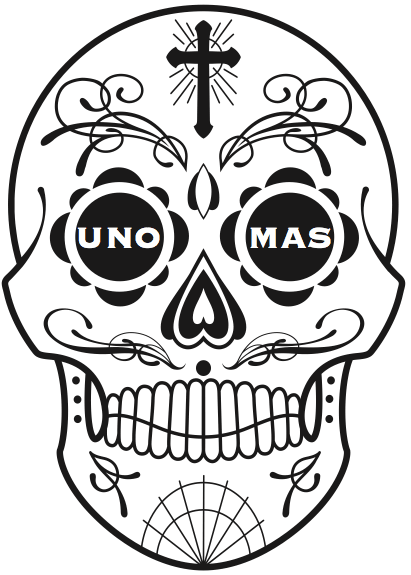 What could make the Uno Mas experience even more incredible?
Getting the VIP treatment of course!
Special offers, secret events, and menu items exclusive to card holders… all texted right to your phone. Plus a slick metal card to boot.
Ask your server how you can get an Uno Mas VIP Member Card.
Becoming an Uno Mas Member has it's priviledges!
WINE WEDNESDAYS
1/2 price bottles of wine from 6pm-2am
FEEL GOOD FRIDAYS
Enjoy great food, great drinks, and great vibes with DJ Walter Deans every Friday from 9pm – 2am
"Love this place! Great food, drinks and atmosphere."

Ele SteMar
"Great cocktails, delicious es-tu brute (Caesar) with homemade ingredients. You can really tell the staff care. Amazing European style atmosphere (love the exposed rock wall). A great spot to grab a drink before heading upstairs for tacos and tequila!"

Dave B
"We have visited multiple times and it has became our first choice from drinks! They have the most unique menu of tapas style foods. If you haven't tried raclette you don't know what your missing."

JDH
"Super groovy hip spot for met ups, incredible mixed drinks to chose from and a great menu selection with fantastic presentation"

Spiderwoman808